Tomorrow, Maybe

The musical numbers are exceptional, and the harmonies will send shivers down your spine. A delight more than deserving of the critical acclaim it has already received. Faultless.
Three Weeks *****
Synopsis
An immersive song-cycle set and staged in a commuters' coffee shop, focusing on snapshots of the people we see every day but know nothing about: from a Sicilian woman who desperately tries to connect with the world around her, to a homeless man and his powerful tale of hope, the show encourages us to open our eyes and simply take a moment to stop, look around and reflect.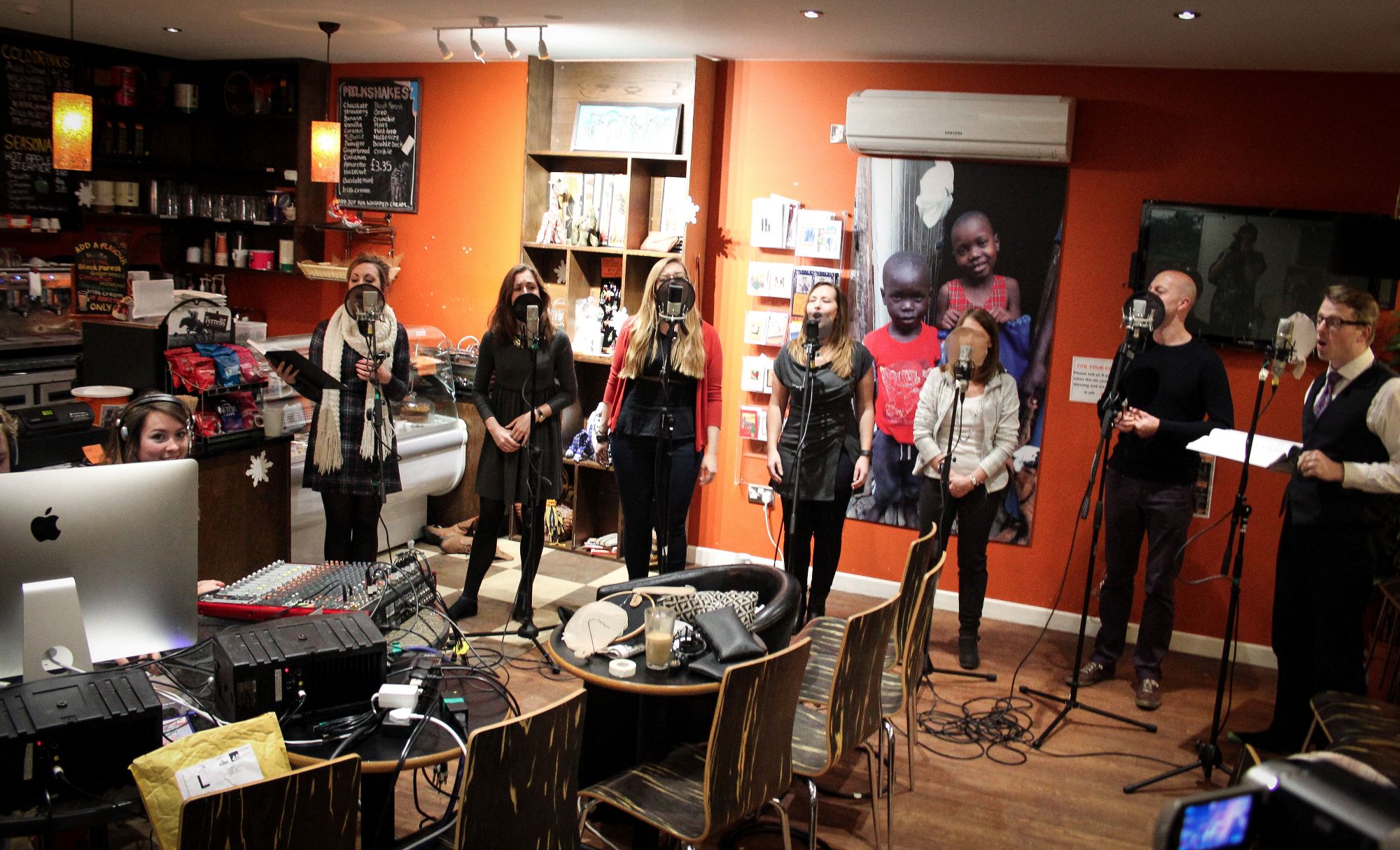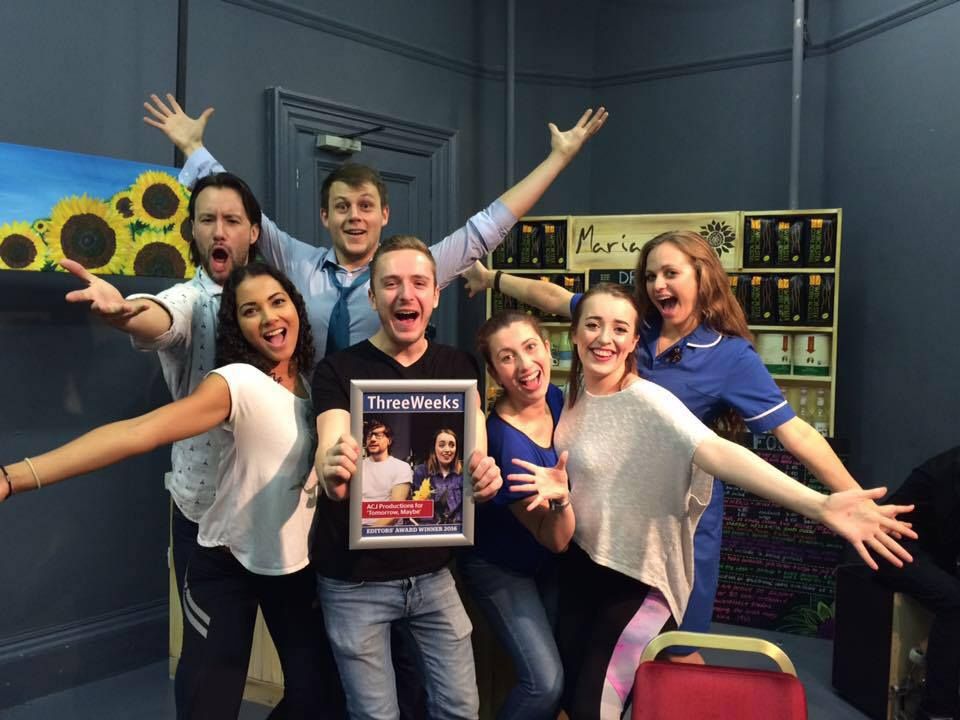 Show History
The show has had two workshops and sell-out runs in Southampton, followed by a sell-out run at the Edinburgh Festival Fringe, which led to a direct transfer to the Bridge House Theatre. The show received an award from Three Weeks and received multiple 5* reviews.
Since Edinburgh, the show has had several workshops – including a full workshop presentation performed at the Actors Centre, London in March 2017 with ACJ Productions and CliMar Productions.
In April 2018, the Union Theatre, Southwark hosted a workshop presentation with ACJ Productions and Rigmarole Productions.
We are currently working on a final draft for production which includes flexible elements and optional song choices so the show can be unique to the company performing it, including options for different cast sizes (minimum 5, no maximum).
April 2018 Workshop Cast:
Rebecca Bailey, Arun Blair-Mangat, Liberty Buckland, Blair Gibson, Jodie Jacobs, Emily Jane Kerr, Max Panks, Blair Robertson, Natalie Thorn

March 2017 Workshop Cast:
Rebecca Bailey, Matthew Boyd, Liberty Buckland, Jodie Jacobs, Max Panks, Natalie Thorn, Robert Woodward
Edinburgh Fringe Cast:
Rebecca Bailey, Matthew Boyd, Liberty Buckland, Sylvia Medina, Max Panks, Natalie Thorn, Robert Woodward
Original Southampton Workshop Cast:
Laura Bunyan, Eliza Dunn, Daniel Ferrett, Mary-Rose Finden, Daniella Gambier, Sam Gregory, Jeremy McCabe, Daniel Roy, Rosie Sommerville, Rich Spencer, Jonathan Underhill