Tomorrow, Maybe

The musical numbers are exceptional, and the harmonies will send shivers down your spine. A delight more than deserving of the critical acclaim it has already received. Faultless.
Three Weeks *****
Synopsis
'Tomorrow, Maybe' is an immersive song-cycle, set and staged in a commuters' coffee shop; a safe, familiar place that everyone can connect with. The show focuses on snapshots of the people we cross paths with every day but don't know anything about: from a Sicilian woman who fails to connect with the world around her, to a homeless man and his powerful tale of hope, the show encourages us to open up our eyes, and simply take a moment to look around.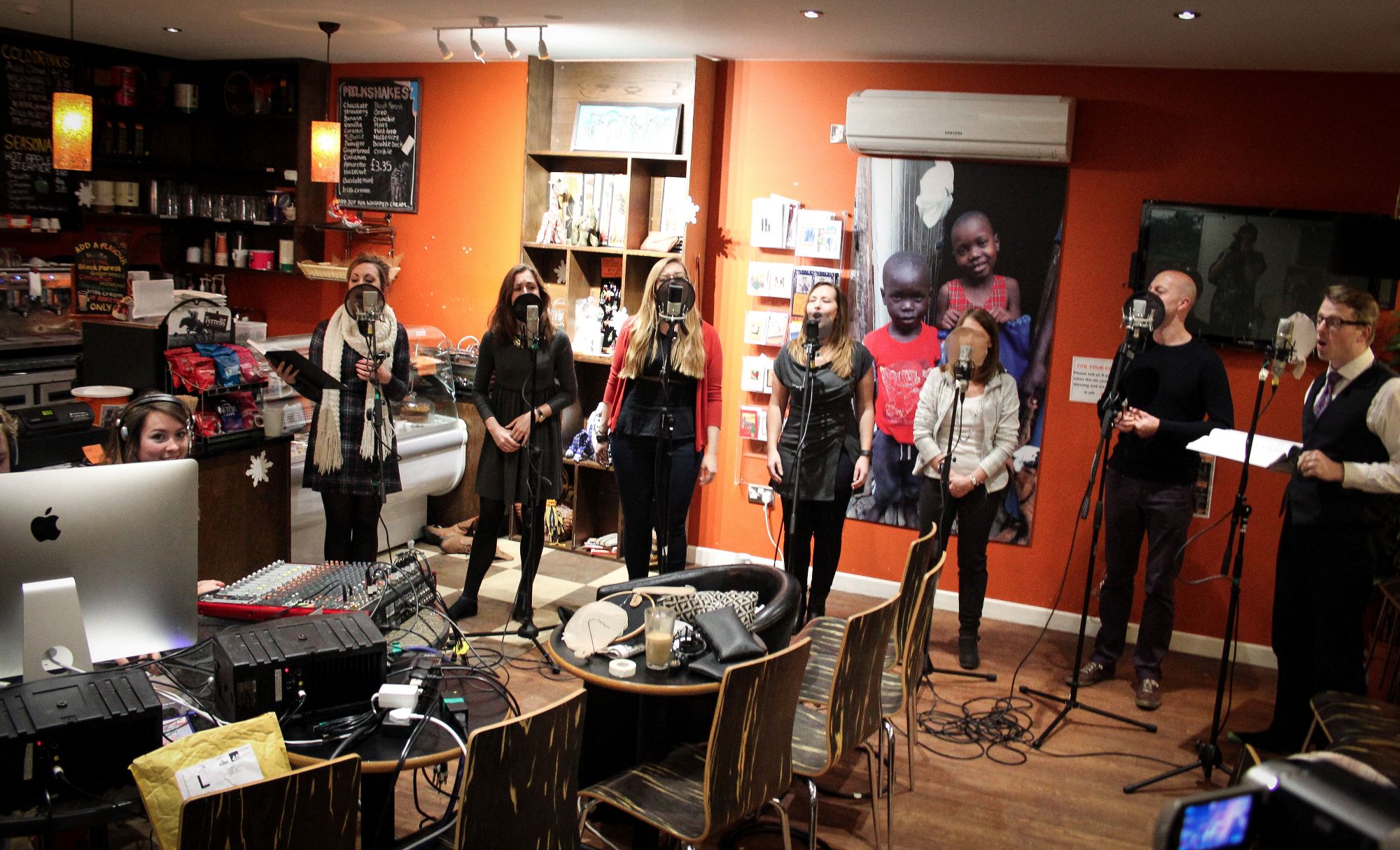 Currently
The show is being redrafted, but is hoping to be back in London for a full run soon. follow @TMaybemusical on twitter to keep up to date!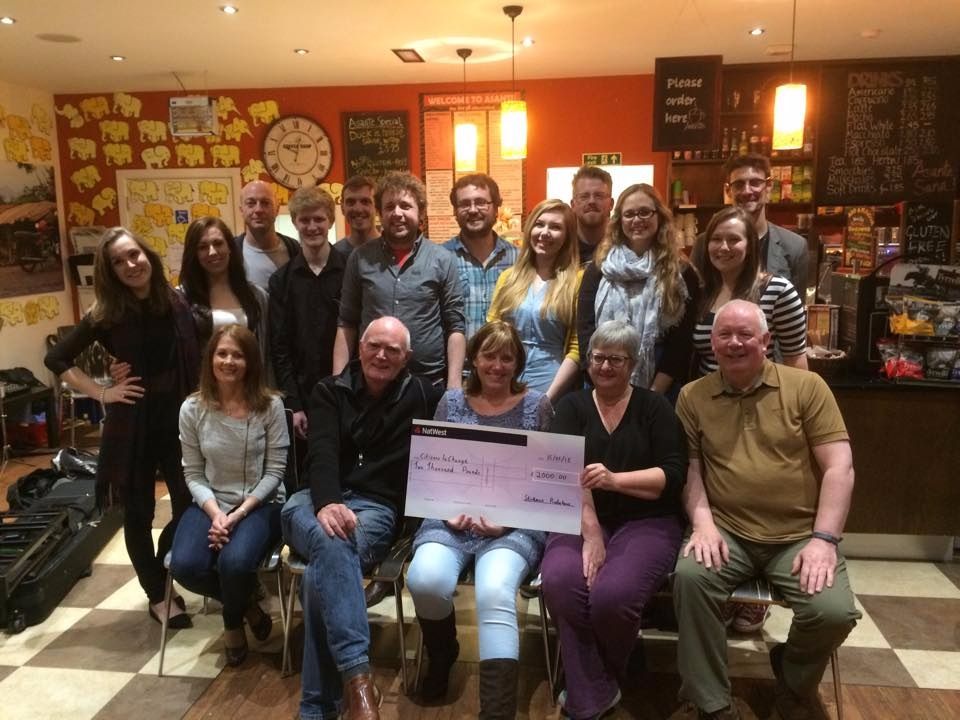 Show History: Early Workshops
'Tomorrow, Maybe' began its life 2014 and following a series of workshops it had its world premiere at Asante Coffee Shop in Romsey with local company Stickman Productions, in May 2015. The show ran for two weeks to sell out audiences and raised £2000 for c4c (citizens for change - Asante's charity).
This first production won 'Best Newcomer', 'Best Musical' and 'Production of the Year' at the Southern Daily Echo Curtain Call Awards.
The local excitement and support surrounding the show was incredible and after a few months of reworking the show, it enjoyed a three-week sell-out run in Asante in April 2016. The show raised more money for charity and also helped fund its run at the Edinburgh Festival Fringe 2016.
Amies & Clements set up a theatre company called 'ACJ Productions' with their close friend and original director, Kevin Jones. With extensive planning and a successful & very generous Kickstarter fund, the show was soon in London, auditioning a professional cast before heading north to Edinburgh.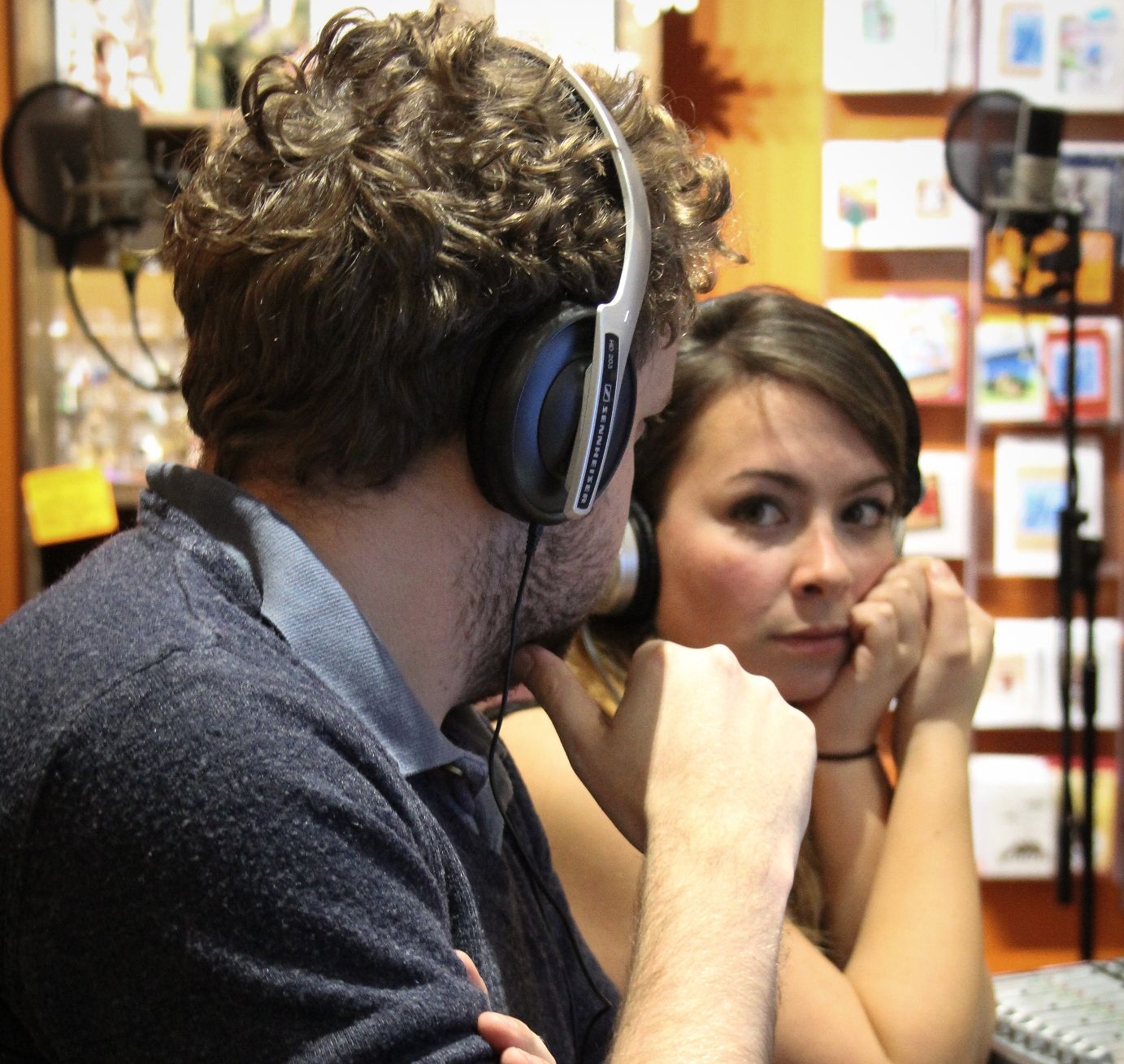 Original Cast Recording
Part of the shows Kickstarter campaign was releasing a cast recording from the very first draft of the show. The original cast and the team spent several hours completing a live recording in Asante Coffee Shop (all refrigerator and coffee machine noises intact). The recording was an intense but extremely fun experience that the team will never forget; especially Kevin who then spent uncountable hours mixing the tracks in his home studio.
Edinburgh Festival Fringe and London Transfer
The show had a two week intensive rehearsal period in July and then previewed at Omnibus in Clapham at the end of July. The preview was extremely well received and the show headed up to Edinburgh with a 5* review from LondonTheatre1 for its preview performance.
'Tomorrow, Maybe' was at Edinburgh Festival Fringe 2016 for the full months run and the show was in such high demand from sell-out audiences that extra performances we added. It received critical acclaim, fantastic reviews and even won a Three Weeks Award for being one of their Top 10 at the Fringe.
After Edinburgh the show instantly transferred to the Bridge House Theatre in London, where a short run was co-produced by Climar Productions and ACJ Productions.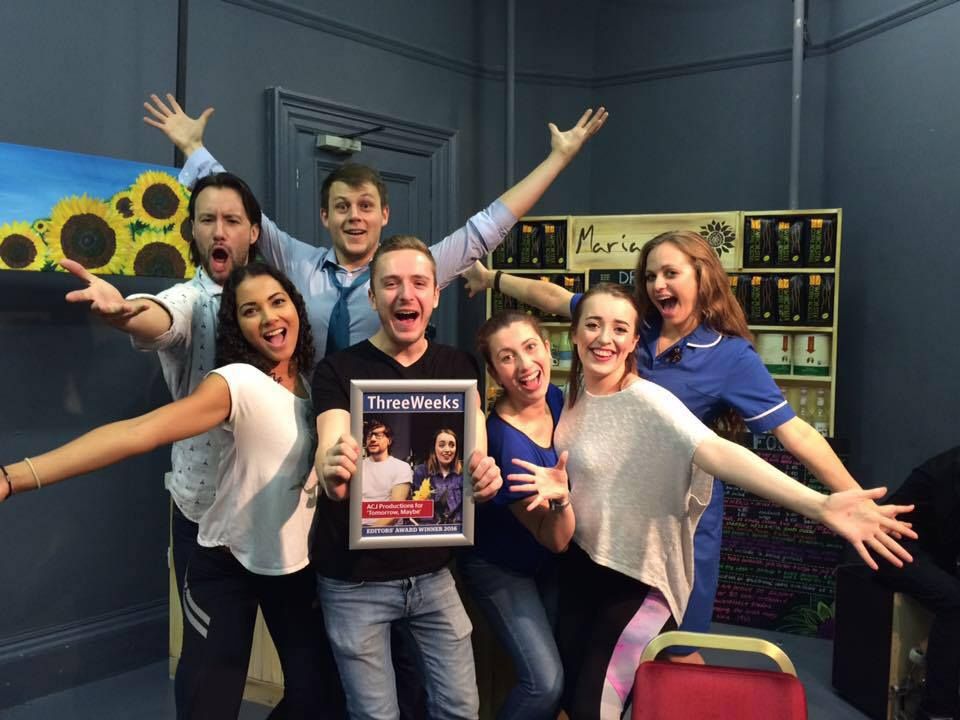 April 2018 Workshop Cast:
Rebecca Bailey, Arun Blair-Mangat, Liberty Buckland, Blair Gibson, Jodie Jacobs, Emily Jane Kerr, Max Panks, Blair Robertson, Natalie Thorn

March 2017 Workshop Cast:
Rebecca Bailey, Matthew Boyd, Liberty Buckland, Jodie Jacobs, Max Panks, Natalie Thorn, Robert Woodward
Edinburgh Fringe Cast:
Rebecca Bailey, Matthew Boyd, Liberty Buckland, Sylvia Medina, Max Panks, Natalie Thorn, Robert Woodward
Original Southampton Workshop Cast:
Laura Bunyan, Eliza Dunn, Daniel Ferrett, Mary-Rose Finden, Daniella Gambier, Sam Gregory, Jeremy McCabe, Daniel Roy, Rosie Sommerville, Rich Spencer, Jonathan Underhill
Recent Workshops
Since its London transfer the show went back into rewrites and has had a workshop at the University of Portsmouth and Guildford School of Acting. A full workshop presentation of the 2017 draft was performed at the Actors Centre, London in March 2017 with ACJ Productions and CliMar Productions.
In April 2018 the latest draft of the show was workshopped at the Union Theatre - Southwark - with ACJ Productions and Rigmarole Productions.
The final draft of the show is now being prepared for production.