Welcome!
We are award winning, musical theatre writers based in Southampton. We have been close friends since 2008, working together on a variety of projects which led to us to writing our first musical together in 2013. We have a contemporary writing style, influenced by folk music and American musical theatre and are known for writing big, crunchy harmonies.
Between us we have a wide skillset that includes composition, lyric writing, orchestration, musical direction, choir leading, directing, vocal coaching, Higher Education workshops and video editing.
Shows include: Compass (Commissioned by the Mayflower Theatre for the Mayflower 400 historical commemoration), Obella (a large scale actor-musician piece) and Tomorrow, Maybe (an immersive song-cycle set in a coffee shop – which performed a professional, sell-out run at Edinburgh Fringe 2016).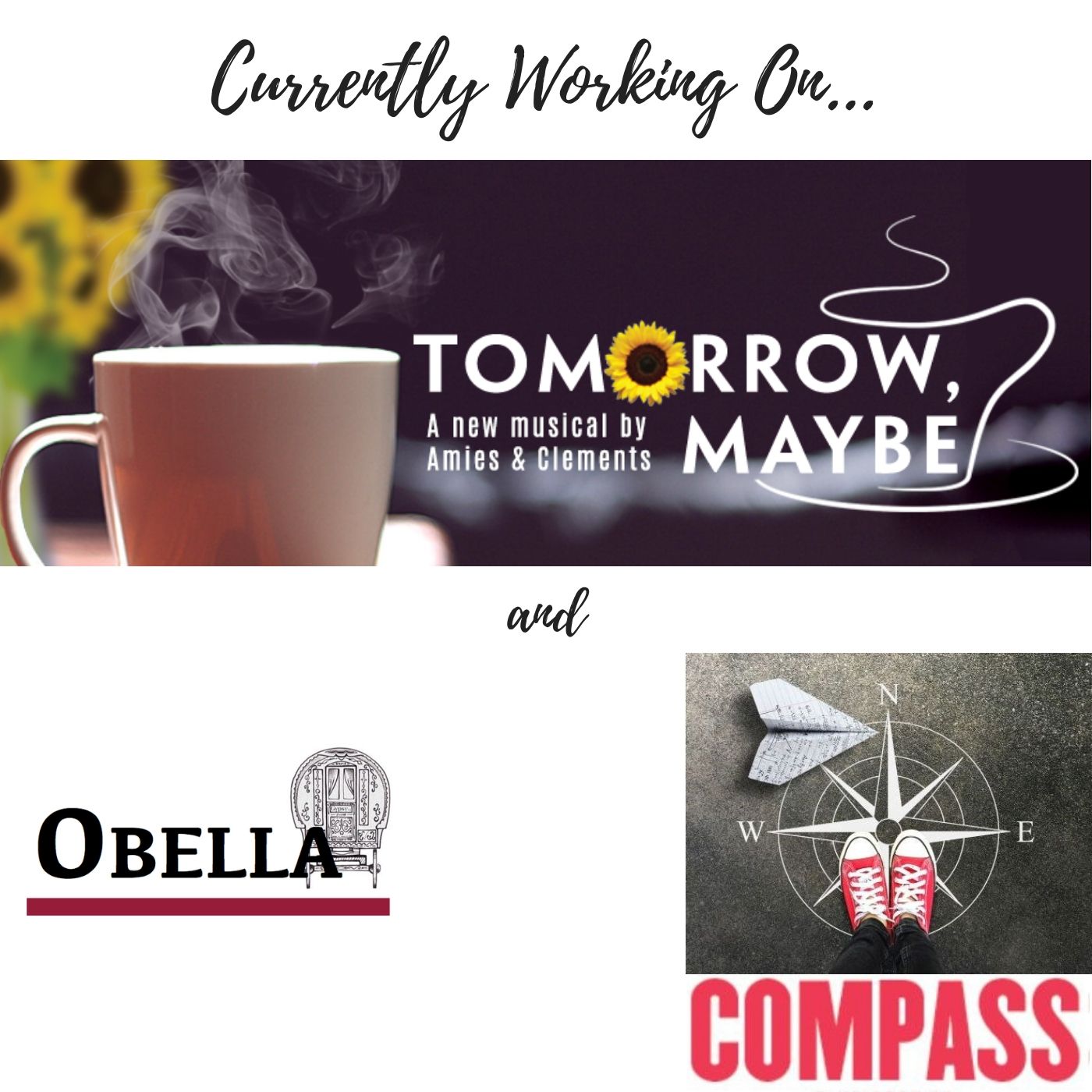 Reviews
"If Amies' melodies don't give you goosebumps, you should have your hearing checked"
Musical Theatre Review, *****
"Amies' lyrics are so connected to the present and her characters are incredibly relatable to the extent that you are left wanting more from every person, and the score is a beautiful triumph with clever intricacies and anecdotes that keep you active as an audience member and even laughing at times."
LondonTheatre1, *****
"Amies and Clements' musical numbers are exceptionally engaging... Clements' arrangements lend texture and weight to the score and this in turn is complemented by an accomplished cast of seven, belting out some dramatic, powerful harmonies"
The Stage, ****